An Investment In Your Future
Galway Executive Skillnet
Skills Connect helps workers rapidly reskill and adapt to a changing business landscape.
Contact Us
Connecting
 

Ireland's Businesses

 

to

 

Highly Skilled Talent
Galway Executive Skillnet supports the workforce development needs of businesses within the Galway Region.
We offer a small number/selection of industry-led and fully funded programmes for people who are not in employment, subject to eligibility criteria and the availability of places. If you are currently not in employment and wish to upskill or reskill, please take a look at the programmes below.
Further details of Skills Connect and the eligibility criteria can be found on the Skillnet Ireland website.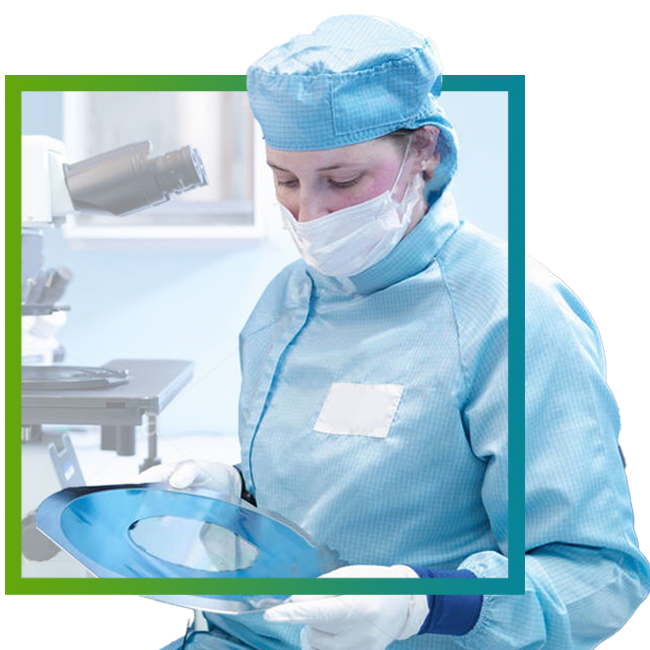 Andrew Davey
AV Professional
15+ years running own Audio Visual business, dealing with customers and clients on a daily basis. Producing Videos and Multimedia projects for events and clients
City & Guilds Certificate in TV and Audio Production
Ann Gannon
Remote working - Experienced Administrator
A senior administrator with twenty five years' experience working across various different sectors. I take pride in representing my employer with the highest degree of quality, positivity and flexibility. I also have excellent organisational, prioritisation and people skills, with proven ability to manage multiple assignments to meet tight deadlines. A proactive problem solver with advanced Microsoft office and computer skills. I am also diligent working with confidential information.
Anthony Ryan
Sales, Recruitment, Administration
25 years experience at supervisory level having responsibility for recruiting,
training and managing crew and ground staff in the aviation sector.
Business Partner in a local (semi) start-up company [YIT] facilitating the hosting of
European student groups on work placement learning opportunities.
Qualified TEFL Teacher and minis Rugby Coach.
Committee Member of various community organisations [Tidy Towns / Residents
Association] and Board Member of the local secondary school.
Caroline O Connor
Manager - Operations, Health and Leisure Sector
Experienced and efficient Manager in Health, Wellness and Fitness sector with the ability to work in a changing and multi-tasking environment.
Flexible and adaptable with excellent ability to grasp new ideas and learn new skills.
A strong customer service orientation and delivery focus with the ability to drive sales and develop a business.
Daniel Cleymans
Food and Beverage Management
Over 30 years of experience within the hospitality industry in Food and Beverage Management.
Multilingual, French, Dutch, English and a good understanding of German. Interest in the promotion and marketing of local food production. An avid horse/dressage enthusiast.
Ed Osagie
Data Protection / Business Analyst
Data Protection Specialist and Business Analyst over 6 yrs experience working in NUIG in both areas. Strong on systems and process. Excellent IT skills and knowledge
Fiona Staunton
Graduate Biomedical Engineer
Team driven and enthusiastic Graduate of Biomedical Engineering in NUI Galway. 8-month work placement experience in New Product Introduction in Depuy Synthes Cork. Keen to gain experience in the medical device industry.
I gained strong communication and interpersonal skills through the development of a home baking and cake decorating business 'Bake my Cake Galway', which involved online promotions, competitions and dealing directly with the public to ensure excellent service delivery.
Gary Casey
Tour Guide / Administrator
Tour guide for four years, performing all tours, admin, IT. In additional over 3 years in GAA Administration, operations, secretary role and fundraising.
Igor Karagonov
Software Testing
I am a Software Test Engineer with 5 years of experience in the Software development industry. I worked extensively in both waterfall and agile methodologies and over 4 years as a QA Software Test Automation/Performance/DevOps Engineer within HPE.
Joanne Kavanagh
Tour Guide
Louise Feeney
Sales and Marketing / Part time Administrator
Sales and Marketing within Food industry, also interested in Customer Service / Administration
Mairead Coleman
Sales and Marketing in Pharma / Medical Device, Healthcare
18 years of sales and business development experience. • High level of listening skills and customer empathy which is the key to my ability to connect with people and in turn, build and maintain very strong relationships.
• Strong commercial awareness, business acumen.
• Solid organisational time management and planning skills.
Maureen Donohoe
Business Mentorship, Business Development, Sales Operations / Mentorship
Financial Accountant with +25 years International experience in Business and Sales Operations, Finance and Project Management
Extensive business experience gained from working with Product development and Sales teams which I believe gives me a unique skill set combined with my financial background.
Strong interpersonal skills, a good communicator and a team player. Results orientated with excellent project and time management skills.
FCCA qualified, LEAN Six Sigma trained, Advanced user in Excel and Tableau, proficient in the use of all MS software
Would like to utilise my experience in a new business environment
Una Murphy
Business Mentorship, Business Development, Sales
30+ years working in the financial services sector in ROI & UK. Senior Manager with AIB Bank working with SME's in a range of sectors. Effective leader & accomplished at building strategic alliances with business & government bodies at local, national and European level.
Valerie Hackett
Strong Administration and Customer Service Skills
I studied Marketing, French and Business Administration. Most recently I worked in administration in NUIG and the Researching Funding Office of the Marine Institute. My background is in administration, marketing and customer service having worked in start-up's and established companies. Proficient at MS Word, Intermediate Excel and PowerPoint, telephone and Customer Service.
Veronica O Shaughnessy
Hospitality and Catering Manager, Training.
25+ years Catering / Hospitality Operations
10 years of retail
5 years as Adult Education Tutor

Feedback from previous participants of our jobseeker support programmes
I think Galway Executive Skillnet is doing a commendable effort opening your courses.
And you are the best of all the Skillnets out there!
Wow! Just Wow! I signed up for the Presenting with Impact course via Galway Executive Skillnet that took place this morning. And I've just opened my inbox to find a 41-page workbook to download. And we have homework! I just can't get over the calibre of the curriculum offered... 
You're running such a valuable resource!
I would (and have) highly recommend the Managing Conflict course to my colleagues.
Stay Up To Date
Join our mailing list to receive updates on the latest courses, seminars and events run by Galway Executive Skillnet.